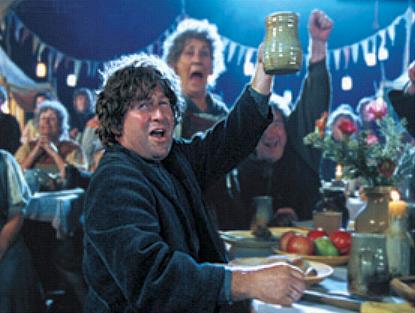 Well, it is nearly that time of year again, when I send out a "Birthday Mathom" pdf. Next Tuesday, as a matter of fact.
While I am not yet sure what is going to go into this Mathom, I will be sending it out to anyone who does the following:
(1) Posts in the Comments section with their Top Three DCC adventures to date - any author! - with at least three words for each to say why.
(2) Sends me their email address at ravencrowking at hotmail dot com so that I can send them their Mathom.
DEADLINE: Monday, 3 August 2015 at midnight EST.
As in years past, the Mathom is likely to be some combination of preview material and other stuff that I couldn't publish normally due to copyright reasons (such as stats for Appendix N creatures). But I don't know. I haven't assembled it yet.
On Another Note
The last couple of years have been challenging for me. Specifically, my creative output has suffered as my energies have been channeled elsewhere. I was hoping that 2015 would have seen output similar to 2013, but Life doesn't always play fair.
Most of the things that have vexed me in the last two years are simply domestic. Everyone has to deal with domestic issues, and hopefully with time and effort, they will be sorted. This is something you could help with, though, if you were so inclined.
Regardless of my own reduced output, there has been a LOT of GREAT material published for this game in 2015, both by Goodman Games and others. I would like to point out especially The Vertical Halls, Patrons Extraordinary: The Unpretty Preview, Crawling Under a Broken Moon #5, and Steel and Fury as some things you may have missed and probably should not have. Did I mention Drongo: Ruins of the Witch Kingdoms, Wrath of the Frost Queen (now available in print), or the most excellent Black Powder, Black Magic?
I am sure that I haven't even mentioned some of the best of 2015 so far. Blame Old(er) Man Memory, which is not nearly so good as Young(er) Man Memory. Also, I assume that you are all aware of boxed sets like Peril on the Purple Planet and The Chained Coffin. If not, why not?
UPDATE
The Mathom is done. It contains a bunch of stats for Barsoomian creatures, as well as the lunar creatures from The Revelation of Mulmo, and an extra monster or two (which are OGC). Hope you enjoy it!